Our Story
Throughout history, humans have had a strong association with animals.  Respect and regard for the needs of animals as sentient beings, however, are not always primary considerations when humans use animals for their own purposes.  Fortunately, societal concern for the welfare and use of animals by people has been growing over the twentieth and twenty-first centuries, particularly intensifying during the last fifty years.
A number of far-sighted individuals have been instrumental in seeking ways to address this concern. Major thrusts have emphasized improving the lives of animals used in scientific experimentation, the welfare of farm animals on industrialized farms, and accessibility of spay and neutering services to mitigate overpopulation of companion animals.
It was in response to this growing concern that, in 1965, the late Peter Stratton and the late Tom Hughes established the Animal Welfare Foundation of Canada (AWFC). Their objective for the AWFC was to promote and sustain an interest in the study of and improvement in animal welfare across Canada. As well, they intended for the AWFC to serve as a panel of experts who could advise individuals looking to donate or bequeath their estates to support effective animal welfare and protection charities.
Today, the AWFC continues its legacy of supporting animal welfare advancements through our grant-making activities. All funds donated to the AWFC have been managed in a sustainable manner. Capital is maintained and only income generated by investments is allocated to projects each year. This ensures that there are capital funds in perpetuity to advance animal welfare. Funds are awarded primarily to animal protection charities, to student animal welfare clubs at universities across Canada, and in support of public lectures on animal welfare.
Many accomplishments have been achieved in the welfare of animals, but from our perspective, much remains to be done until we, as a Canadian society, achieve our vision of truly respecting the needs of animals before we receive the many benefits that they provide to us.
As we go forward, you can follow our continuing story and see the impact the Foundation continues to have on improving the lives of animals. Please join us and become a part of our story.
Click on the "Donate Now" button below to support the work of the AWFC through Canada Helps! An electronic tax receipt will be issued and emailed to you immediately by Canada Helps after you complete your donation.
THE ANIMAL WELFARE FOUNDATION OF CANADA is a Canada Revenue Agency registered charity, number 11878-7290-RR0001.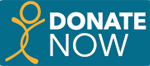 Our Vision
The vision of the Animal Welfare Foundation of Canada (AWFC) is that all animals be well cared for and treated with respect, and that an enlightened ethic of animal care be fostered. <more>
Our Purpose
The Animal Welfare Foundation of Canada aims to achieve measurable positive change in improving the lives of animals in Canada, through funding innovative educational, research and public outreach initiatives.   <more>
Our Impact
To provide some measure of how effective the AWFC funding has been in contributing broadly to improving the lives of animals in Canada, in 2015 we decided to conduct an evaluation of the impact achieved by the projects we support each year. <more>
What's New
This Years' Grant Recipients
The animal welfare organizations receiving AWFC grants for this year have been announced! Details here.