2021 – Dr. Laurie McDuffee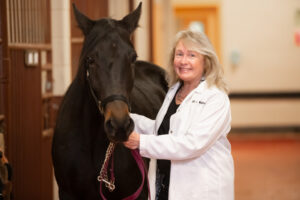 Dr. McDuffee will use the grant toward completing a course in the human-animal bond, offered in partnership by the North American Veterinary Community Learning Academy and the Human Animal Bond Research Institute. Upon completion of the course, she will have certification in the human-animal bond. "The human-animal bond is increasing in importance in our daily lives and is a fundamental aspect of One Health," she said. "With this award, I will improve my understanding of the science behind the human-animal bond and how to maximize the mutually beneficial relationship between animals and people. I will use this knowledge in my teaching and research at the Atlantic Veterinary College."
2020 – Dr. Laurie Gaines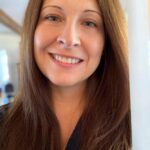 Ontario shelter veterinarian Dr. Laurie Gaines was to attend the March 2020 National Animal Welfare Conference but unfortunately the in-person event was cancelled due to the pandemic. She pivoted to use the grant to virtually attend Humane Canada's National Animal Welfare Conference in April 2021. Dr. Gaines says she is excited to "use the knowledge obtained in sessions at the conference to train animal shelter staff, improve the lives of shelter animals, and create community outreach programs focused on keeping families and pets together."
2019 – Dr. Holly Tillotson
Veterinarian Dr. Holly Tillotson of Pacific Rim Veterinary Hospital in Port Alberni s the 2019 winner of the AWFC's CMMA. Dr. Tillotson will use the $1000 grant to attend the International Veterinary Forensic Sciences Association annual conference in May 2019. "Presently there are few veterinarians with any training in forensics, especially in Canada. The dilemma our profession faces is that while we want to assist in the investigation of crimes against animals, we need additional training to play a more meaningful role", says Tillotson.
2018 – Dr. Susi Cienciala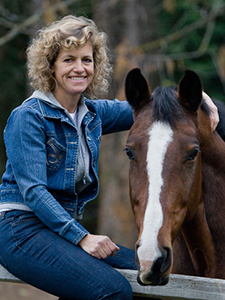 Equine veterinarian Dr. Susi Cienciala of Deep Creek Veterinary Services is the recipient of the first-ever Dr. Carol Morgan Memorial Award. She will use her $1000 grant towards an online diploma in equitation science, which focuses on how horses learn, by studying the behaviour and cognition of horses. "I hope to create a webinar for veterinary students on low-stress handling of equine patients. This information on the science of how horses learn will improve the horses' welfare, keep veterinary students safer and empower them with information they can pass onto their clients and colleagues", Cienciala says.