Application Submission Deadline: October 15th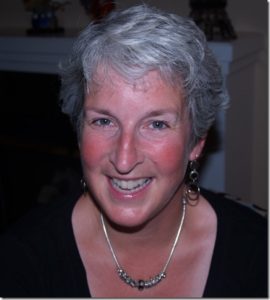 OVERVIEW
The Carol Morgan Memorial Award is to be used for continued education and training-related costs in the areas of ethics and/or animal welfare for veterinarians working to increase the application of these subjects within the profession broadly. The Award is open to any practicing veterinarian in Canada in good standing with their provincial veterinarian association. Multiple Awards may be distributed annually. The Award may not be used by a veterinarian to take courses mandated by their provincial veterinary association for ethics violations. Receipt of the Award is to be acknowledged by recipients in any publications or reports stemming from this support.
Learn about past recipients of the award.
ABOUT DR. CAROL ANNE MORGAN
Dr. Carol Anne Morgan cared deeply for the welfare of all animals and advocated tirelessly on their behalf, providing an enduring inspiration to her many colleagues, friends and family. As a veterinarian she worked with companion and farm animals in emergency and general veterinary practices in Ontario and BC. It was this lived experience and personal struggle with the conflicts and animal welfare dilemmas faced daily by veterinarians that led her to begin graduate studies focusing on moral decision-making in veterinary medicine.
As the recipient of the 2011 CFHS Frederic McGrand Award for Excellence in Animal Welfare, the 2012 CVMA Humane Award, and the 2014 BC SPCA Lifetime Achievement Award, Carol's many contributions to the welfare of Canadian animals were recognized. She had wished to achieve more, but far too soon in November 2015 at the age of 51, Carol passed away from cancer.
In her honour, a fund has been established with the Animal Welfare Foundation of Canada (AWFC), called the Dr. Carol Morgan Memorial Award (CMMA). Donations contributed to the fund will be used to honour Carol's dedication to the ethical practice of veterinary medicine to improve the welfare of all animals.
Carol was always guided by the core principles of justice and equality. Her clarity around ethical issues made her the much loved mentor and teacher that she was to so many animal welfare and veterinary colleagues who miss her guidance today. Her legacy in veterinary ethics and animal welfare will continue through this Award, providing opportunities for practicing veterinarians in Canada to participate in continuing education and training in ethics and welfare.
HOW TO APPLY
Applications for the Award are to be received by Oct 15th for courses to be taken in the following year. Applications are to be submitted by email to Sara Dubois, sara.dubois@ubc.ca.
The Award recipients will be notified within 3 months, by December 31st.
HOW TO DONATE
The preferred method of donor contribution to the CMMA Fund is through our DONATE NOW button. The Dr. Carol Morgan Memorial Award can be selected from the drop down list of funds.
Alternatively, donations may be made by cheque and mailed to:
The Animal Welfare Foundation of Canada
# 643 – 1231 Pacific Blvd.
Vancouver, BC  V6Z 0E2
*Donors must stipulate on the cheque or in an accompanying note that the contribution is for the CMMA. Donors will receive a receipt for income tax purposes.